On December 31, not only an exciting year 2014 will be ending, but also an era comes to an end.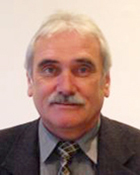 For 26 years, Jürgen Richter has, with his positive attitude, not only accompanied, but also shaped the development of our company as well as of our industry – as a sales agent, initially for Koloman Handler, and later, after the merger with Krause, for RING ALLIANCE.
All employees at our production site in Hungary as well as in Vienna are very grateful for his many years of dedication to our company.
Through his outstanding commitment and continuous presence at our customers, Mr. Richter has a great share in the economic success of our company. His pragmatic, creative and solution-oriented demeanor, as well as his reliability and loyalty were and are his trademark.
He will be missed in our company and the industry. For his coming retirement we wish him a lot of joy with his additional free time and especially good health!
All the best and a heartfelt "Servus", dear Jürgen Richter!
With saying "Thank you!" to Jürgen Richter, we also kindly ask all or customers in Southern Germany and Austria to send their future requests directly to our Customer Service in Vienna, Ms. Andrea Kasner and Ms. Virginie Nussböck.
(December 2014)